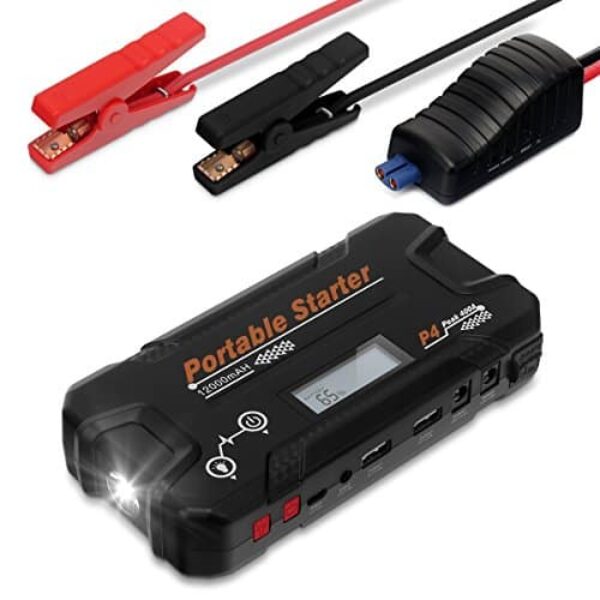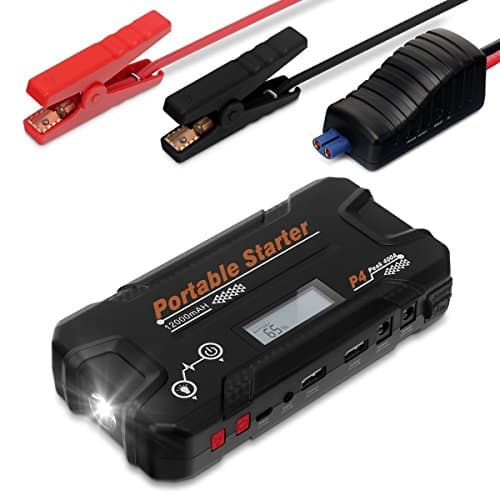 Sponsored post
Having a jump pack with you when you travel can potentially mean that you don't have to wait hours for roadside assistance. Many people break down, have to sit around until someone arrives to start their car, and waiting can usually the worst thing This is where having a jump pack with you can help.
How jump packs work
Whether you have the best jump starter around, a budget starter that you may never use, all starters work in just about the same way. Their job is to act like a battery, and with the help of some alligator clamps, it can be attached to your car's battery. When the jump pack is switched on it will transfer some of its power to the battery. In doing so, the pack helps to boost the cranking amps that are found inside the battery. Once the cranking amps have been boosted, the car should start.
You can avoid having to call for help when you break down if you have a jump pack on you, the trouble is, it can be hard to decide which is the best jump pack to buy. Do you opt for the slightly cheaper pocket jump pack, or do you spend a bit more money on a heavy duty one? The difference between the two is not always clear (apart from the price), so how can you choose what's best for you? We're going to take a look at this now:
The size of the engine
Heavy duty jump packs usually have enough power to them to start large engines like commercial trucks, lorries or heavy duty vehicles. Jump packs such as these usually come with a minimum of 300 cold-cranking amps of 'CCA's'.
Pocket jump packs like Fullele Pocket Jump starter can be used to restart a usual car's engine, but they are not usually as powerful as their heavy duty counterparts. Pocket jump packs are quite small, meaning they won't have tons of power to them. However, they have been made to impress. The best jump box is likely to contain enough power to get a 2.8 liter engine back up and running.
How many times can you use it?
Pocket jump packs can typically be used approximately 20 times before they need to be recharged. Although they may need to be charged every 2-3 months, as their lithium ion batteries don't always store the power as well as their heavy duty counterparts.
Heavy duty jump packs can typically be used about 30 times before you need to charge them again but for pocket ones and heavy duty ones alike it all depends on many factors – the size of engines you are starting, air temperature, capacity, state/age of the jump starter, etc.
The size of the pack
Heavy duty jump packs look big, and some of them can be so big that they come with a set of wheels. The typical weight of a heavy duty jump pack is about 18 pounds, and they can measure 12 ½ inches in width, 13 inches long, and 8 inches deep, but they also come in larger sizes too, and may, therefore, be difficult to carry in your vehicle.
On the other hand, pocket jump packs are of course quite a bit smaller than the heavy duty ones, and some may only weight 7 – 8 ounces. The average length of a pocket jump pack is about 6 inches, the width is typically 2 inches, the depth can be as little as 1.2 inches. This makes them ideal to keep in the boot of the car, or even in the glove box, so it can be accessed easily. For example, Fullele Portable car jump starter is only 2.6 pounds and dimensions are 10.2 x 5.1 x 3.9 inches.
Additional features
Some newer models of heavy duty packs come with USB ports, a flashing beacon, and a 12-volt power port. Not every car with a large engine will have a USB port, as there are many older cars on the road. If you have a vehicle that's 5 or more years old, you may not have a USB port in your car so a jump starter might come handy in you need to charge your phone or tablet whilst on the road.
Pocket jump packs seem to offer a lot more than the heavy duty models do. Often featuring LED lights, and USB adapters, they can also work with micro and mini USB's meaning users can charge their phones and other devices too. For example, Fullele Pocket jump starter has 2 USB ports, LED, 9V and 12V output.
As you can see, there is quite a bit of difference between heavy duty jump packs, and pocket sized ones. If you're considering buying a jump pack, think about the size of your car's engine, how much space you have for storage, and of course, whether your car comes with a USB port or two.
Choosing the right jump pack for your car can make the difference between jump starting your engine, and waiting at least an hour for assistance.
Disclosure: This post contains sponsored content. We aim to highlight products and services you might find interesting, and if you buy them, we get a small share of the revenue from the sale from our commerce partners, including Amazon.